Our Online Banking offers you the ability to access your account information 24 hours a day, seven days a week for balance inquiries, transaction history, and to transfer funds within the same account numbers. The service is safe and secure; and our members absolutely love it!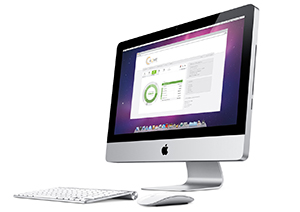 Our Online Banking is your portal to other products such as:
Bill Pay – Stop wasting time and money writing checks, buying stamps and licking envelopes. Conveniently view, pay and manage your personal bills from one location online.
Mobile Banking – With Mobile Banking, you can view account balances, history and perform transfers right from your mobile device.
Mobile Check Deposit – Make deposits from your smart phone for added convenience.
MoneyDesktop – Manage all of your financial accounts in one place with us.
E-Alerts – You can set up electronic alerts to be notified of various account activities. These activities include high and/or low balances, when a check is cleared, when a payment is due, or when a deposit is posted.
Shared Accounts – With Shared Accounts, you can grant select family and friends who already have an account at your credit union, access to your accounts.
Draft Imaging – Check image viewing gives you the ability to view scanned images of your cleared checks online.
Sub Users – You can create additional Login IDs and Passwords to enable your friends and family members to have access to your account. You can grant them full access, or limit it to just select features.
E-Statements – E- Statements will allow you to view your statements online. E-Statements are safer, more secure and more convenient than paper statements, and you will receive them much quicker than traditional paper statements.
E-Alerts – Use E-Notifications to receive important electronic messages regarding non-sufficient funds, delinquency, overdraft transfers and maturing certificates.
To sign up for Online Banking, click the "Online Banking" link in the top, right-hand corner of this screen and follow the simple sign-up steps to take charge of your finances with FFCU home banking service.
Once you are set up for Online Banking, you can access it directly from the home page of our website. Simply click on the ONLINE BANKING access box in the top right corner.